Angela Hoffman
Sales and Marketing Director, Village at Belmar
Angela's background includes over 7 years in the senior living industry, encompassing skilled nursing, assisted living, memory care and now independent living. Her marketing degree from the University of Colorado gave her a strong foundation in her career, which began in the airline industry. Even after taking a "break" to raise her four children, she never stopped growing personally or professionally. "The opportunity to join such an amazing team was more than I ever could have imagined. Working with a locally owned and operated community provides the perfect environment for individual growth and building meaningful relationships with fellow team members, as well as our residents and their families."
Angela is originally from Dayton, Ohio, but considers Colorado home, where she enjoys swimming, hiking, skiing, walking her dog, and countless hours with her husband of 27 years, Jeff, watching their children in their many sporting activities.
Louise Reed
RN, Clinical Services Director, Village at Belmar
Louise Reed comes to Village at Belmar with 20 years of geriatric nursing experience, 18 of them as a manager. She is passionate about providing the very best in medical oversight and attention to her residents. Louise also believes strongly in the importance of collaboration with a broad spectrum of disciplines to enhance the overall quality of life for seniors; therapy, socialization, and enjoyable dining are just a few of these. "I am thrilled to work with owners and managers who all share the same vision!"
Louise has three grown children in various parts of the country, with whom she loves to visit.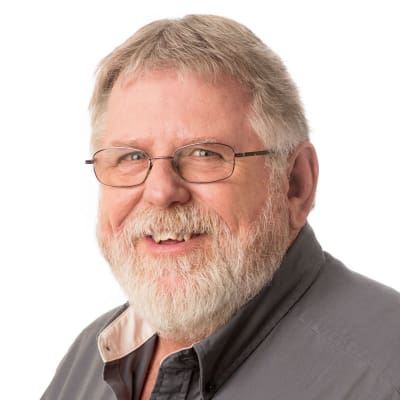 Bob Clifford
Environmental Services Director
Bob has an extensive background in home building, building maintenance, and front-line management. Bob attended a Voc-Tech school for home building and worked in a family-owned homebuilding business for many years. Bob served in the Army from 1977 — 1983. He began working in Senior Living environmental services in 1984. He took a break from working in senior living for about 10 years to work in the home building industry here in Colorado, where he managed the building of over 400 homes a year. When the home building market changed, he went back to Senior Living – which he enjoys more than home building.
Born in Haverhill, NH, Bob has been in Colorado for about 20 years. In Bob's free time he enjoys NASCAR and taking trips to Michigan to see his grandchildren with his wife, Susan.
Tierra N. Spoering
Memory Care Coordinator, Village at Belmar
Tierra has attended several dementia-care seminars, one of which was with Teepa Snow, who is recognized as an expert in dementia care. She is passionate about bringing joy and purpose to the lives of those she cares for. Tierra was born in Brighton, Colorado. She started her career in senior living early; both her mother and grandmother worked in senior care and she went to work with them often. "Growing up I spent a lot of time in senior communities, I am so fortunate to be able to give back to a generation that has given me so much."
In her free time Tierra enjoys camping with her family and spending time with her dogs, Gus and Luke.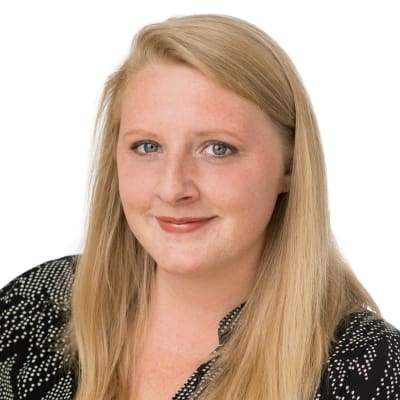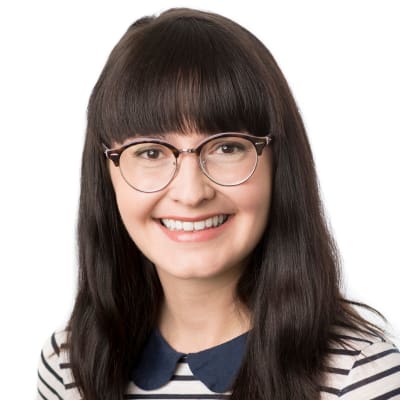 Aubrey L. Salstrand
Assisted Living Life Enrichment Director, Village at Belmar
At the age of 15, Aubrey first found her passion for working with seniors. Her grandmother was a full-time caregiver, and Aubrey would assist her with her clients. After moving away from her hometown of Pollock Pines, California, she found herself in Colorado and longing for a job working with seniors. She started off as a Resident Assistant, quickly excelled, and was soon working in Life Enrichment. Now, as the Village at Belmar Assisted Living Life Enrichment Director, Aubrey is able to use her compassion and love by making meaningful connections with her residents and having fun!
In her free time, Aubrey enjoys spending time with her family and friends. She most enjoys her Friday evening Book Club and being with her significant other, Kenny.
Kathy Murphy
Business Office Director, Village at Belmar
Kathy has worked in the accounting field for 30 years, most recently as the Office Manager for an Orthodontist in Cherry Creek, before joining Village at Belmar. As one of the only associates that has not worked in a Senior Living Community before, Kathy is enjoying the community atmosphere, along with meeting all the great residents!
Kathy is originally from Duluth, Minnesota but came out to Colorado on vacation when she was 21 and is still here! She enjoys hiking, camping, reading, sewing and spending time with her 18 year old son.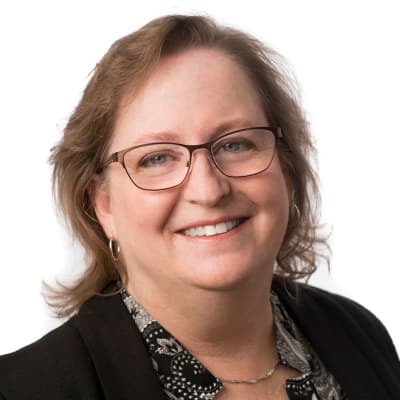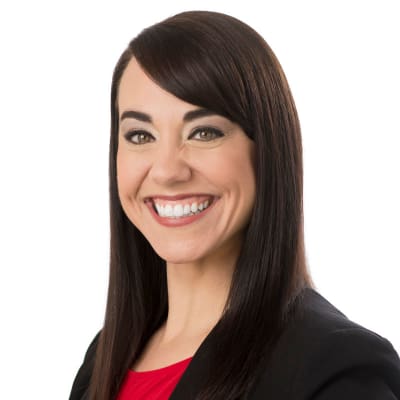 Stephanie Lynn
Independent Living Life Enrichment Director, Village at Belmar
This Colorado native hails from the small South Central town of Canon City. After 10 years of performing in musicals on the Western slope of Colorado, Stephanie moved to the Front Range in 2009 and "fell into" the fun world of senior living! Starting out her career as a Concierge, she found a new meaning in life through helping others. Stephanie moved to California for a brief period of time where she was an Activity Director and Assistant Manager of a privately owned independent living retirement community and found her true calling planning activities that bring joy and purpose to independent living seniors. She is so excited to have found the same opportunity here at Village at Belmar!
In her free time, Stephanie enjoys researching events for the VAB calendar and spending time with her husband Nate.

Angel Ramsey
Environmental Services Assistant Director, Village at Belmar
Raised on the east coast, Angel Ramsey moved to Colorado from Clearwater, Florida in 2005. She brings an extensive background in IT & electrical, with 8 years of senior living experience in environmental services. She has completed a variety of classes and certifications, including security systems, HVAC & refrigeration, emergency call systems and more. Angel prides herself on teaching and passing on any acquired knowledge, hoping to help everyone strive for the highest quality of senior care yet.
In her spare time, she enjoys spending time with her wife & family, as well as reading up on new and exciting hobbies. Born in Chicago, IL., she was raised a die-hard Cubs fan and hopes to see them win the World Series again one day!
Heidi McClure
Culinary Services Director, Village at Belmar
A Colorado native, Heidi was raised in Colorado Springs spending most of her adult life in the Denver area. Heidi is a proud mother of four wonderful children and is blessed with 10 beautiful grandchildren. As a certified dietary manager with over 30 years experience in the food and beverage industry, Heidi is a true asset to our team. After various positions in the food industry- from restaurants, hospitals and senior living communities, Heidi found her passion serving our amazing residents.
"I have found myself surrounded by a fantastic management team that works with great synergy and complete devotion to providing a balanced and meaningful lifestyle to our community residents. This team approach and the involvement in the everyday life of our residents fulfills all of the elements of my perfect job!"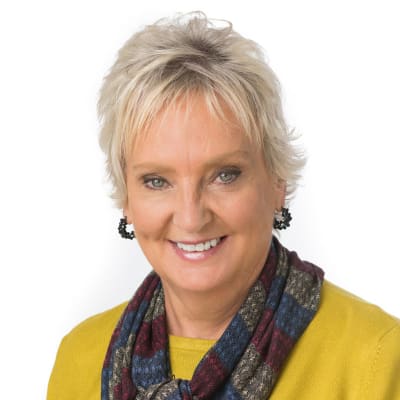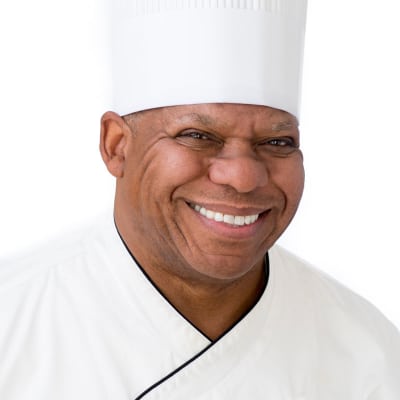 Dave Bolden
Executive Chef, Village at Belmar
Dave's 30 years in the food service industry indescribably enhances our culinary program. After starting his career as a big chain restaurant General Manager, Dave soon climbed up the ladder to positions as a Corporate Trainer, Regional Supervisor, Managing Partner of a Hops Grill House and Brewery, Sous Chef, and finally his current position of Executive Chef at Village at Belmar. Hard to imagine that it all began from his early interest of cooking while in High School in the Home Economics Department.
"I have always enjoyed the concept of cooking for family be it four people or twenty, and particularly embrace the opportunity to build relationships with the people I serve and the team with whom I work."